2004 Race Across America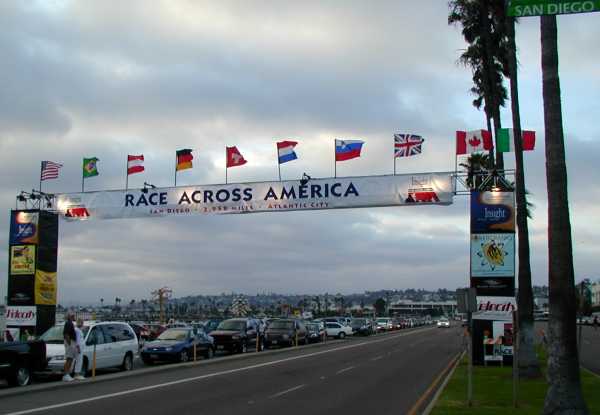 The RAAM Start Line Banner was looking good with flags blowing thanks to a strong wind
It was HUGE: bridging a very wide two car lane road beneath!!


These photos were taken from the 2004 Race Across America at the start in San Diego, California
on June 19 and 20, 2004 by Chuck Bramwell

There are 17 Photos HERE taken from the Starting Banquet held Saturday Night, June 19, in San Diego.
There are 44 Photos HERE taken from the Solo Start on Sunday, June 20
and the ride out to Time Station 1 at Pine Valley.
Click on any of the small thumbnails to bring up the medium size version.
Click on the medium size version to bring up the large size version.
Seven of my favorite photos are included on this page.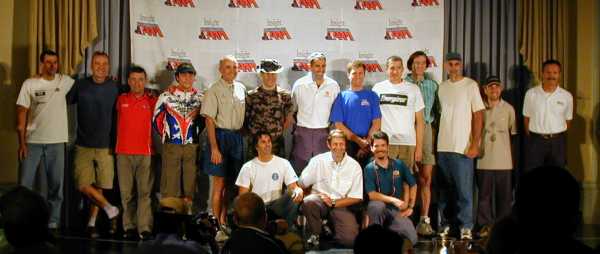 The 2004 RAAM Solo Riders at the Saturday Night Banquet.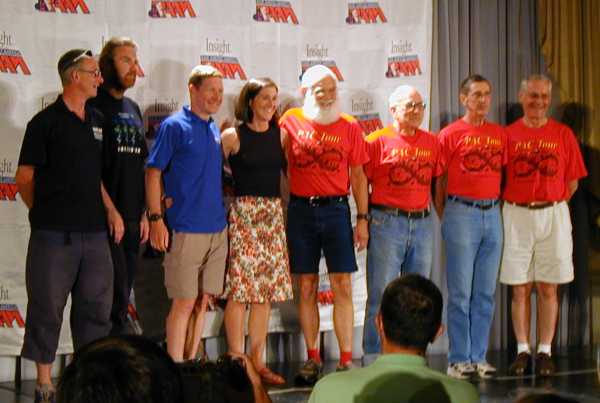 Lee Mitchell and the Team Grand PAC Masters are in the 70 Years Old Category!!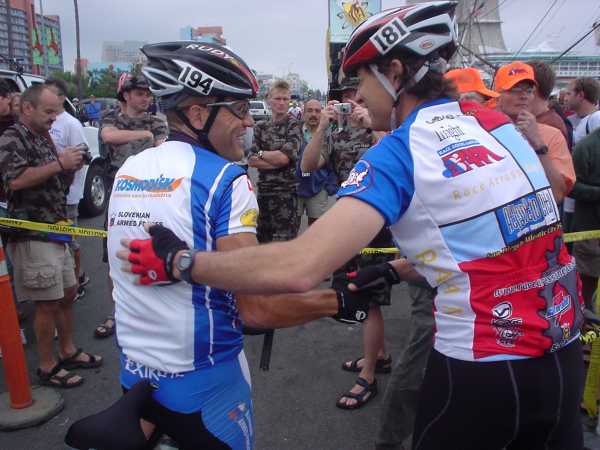 Andrew Lapkass shakes hands with Jure Robic at the Start Line Sunday Morning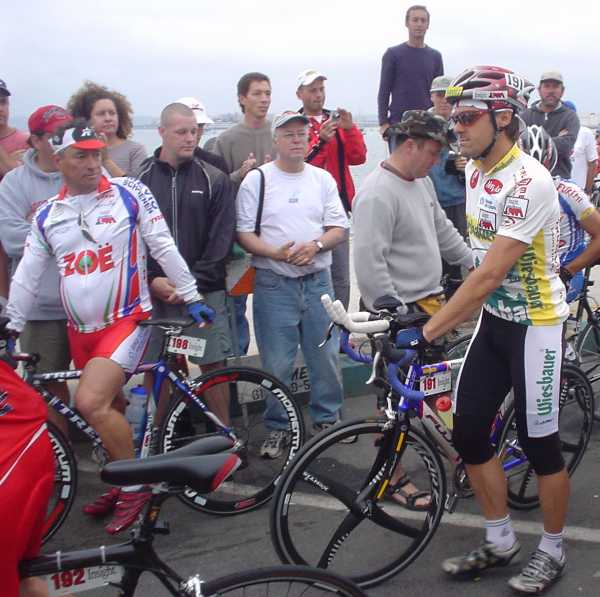 Wolfgang Fasching has won RAAM 3 times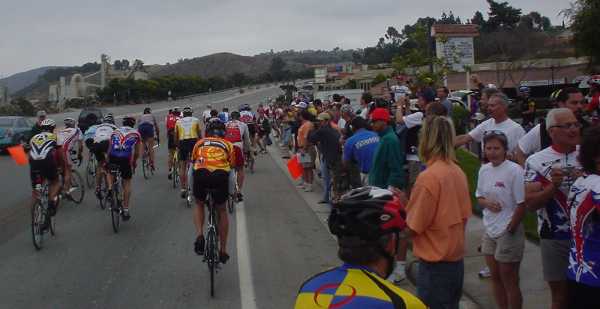 The real start of RAAM is out near El Cajon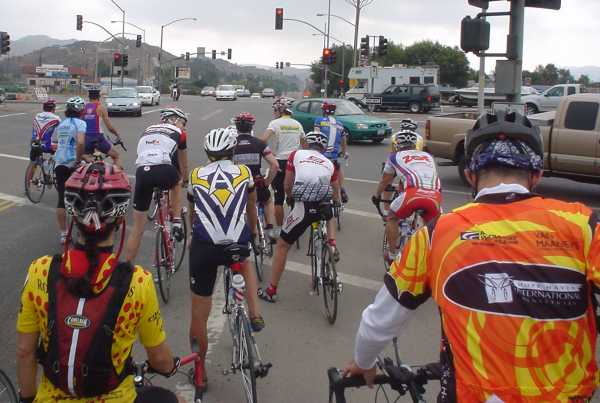 A very long red light caused many of the RAAM Riders to regroup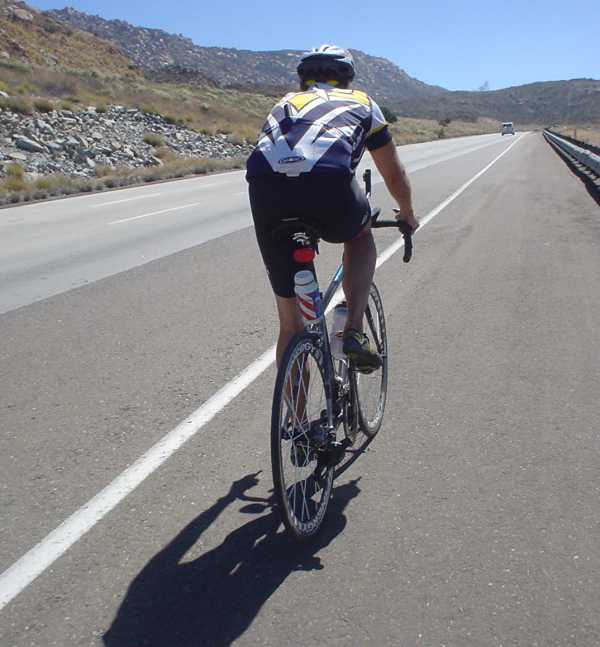 It's basically uphill to Pine Valley and Rob Kish powers right up the hill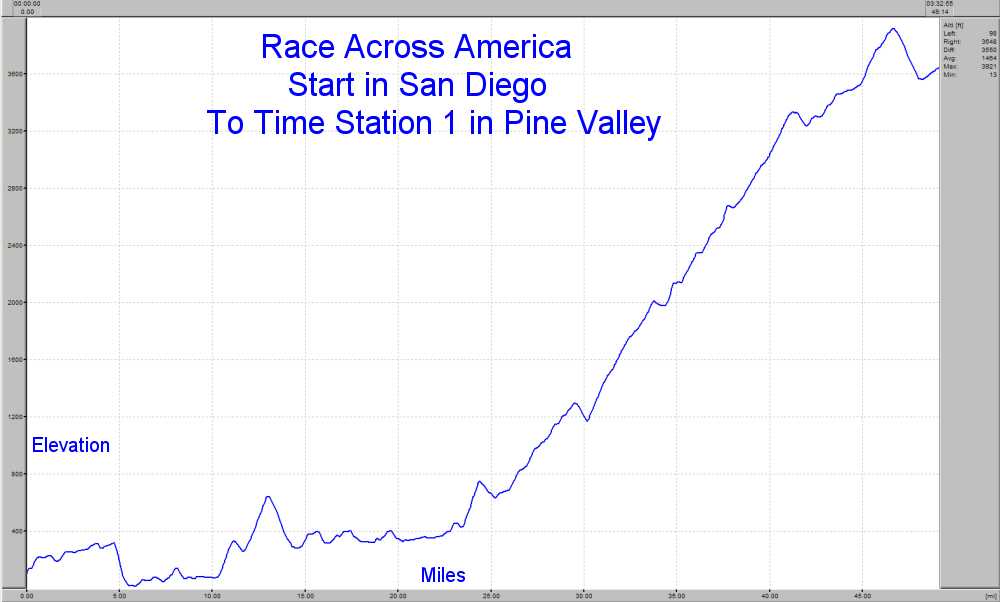 You can follow the Race Across America in detail at www.RaceAcrossAmerica.org

The organizers of this year's Race Across America are to be congratulated
on an exciting, well organized, and very impressive start of the Race!!



[ Race Across America Web Site | California Triple Crown Web Site ]